CONNECTED
Character Designer
Written and directed by Mike Rianda (creative director/writer, Gravity Falls), co-directed by Jeff Rowe (writer, Disenchantment, Gravity Falls) and produced by Oscar winners Phil Lord and Chris Miller (Spider-Man: Into the Spider-Verse), the CG comedy anchors on a family road trip upended by a global tech uprising.

MADRID NOIR

ROLE: Director/ Art Director
James A. Castillo's directorial debut. Marid Noir is a Virtual Reality experience that has become part of the official selection of festivals such as Raindance Film Festival and 3DWire.

Expected release: Early 2019

PRESS:
UPLOAD VR
THE MODERN PROMETHEUS
Personal
"I have always felt like the pop culture representation of the Frankenstein's creature is quite unfair. He is a tragic and profound character and he often gets portrayed as a silly growling monster. So I took some time to explore how I imagined him to be."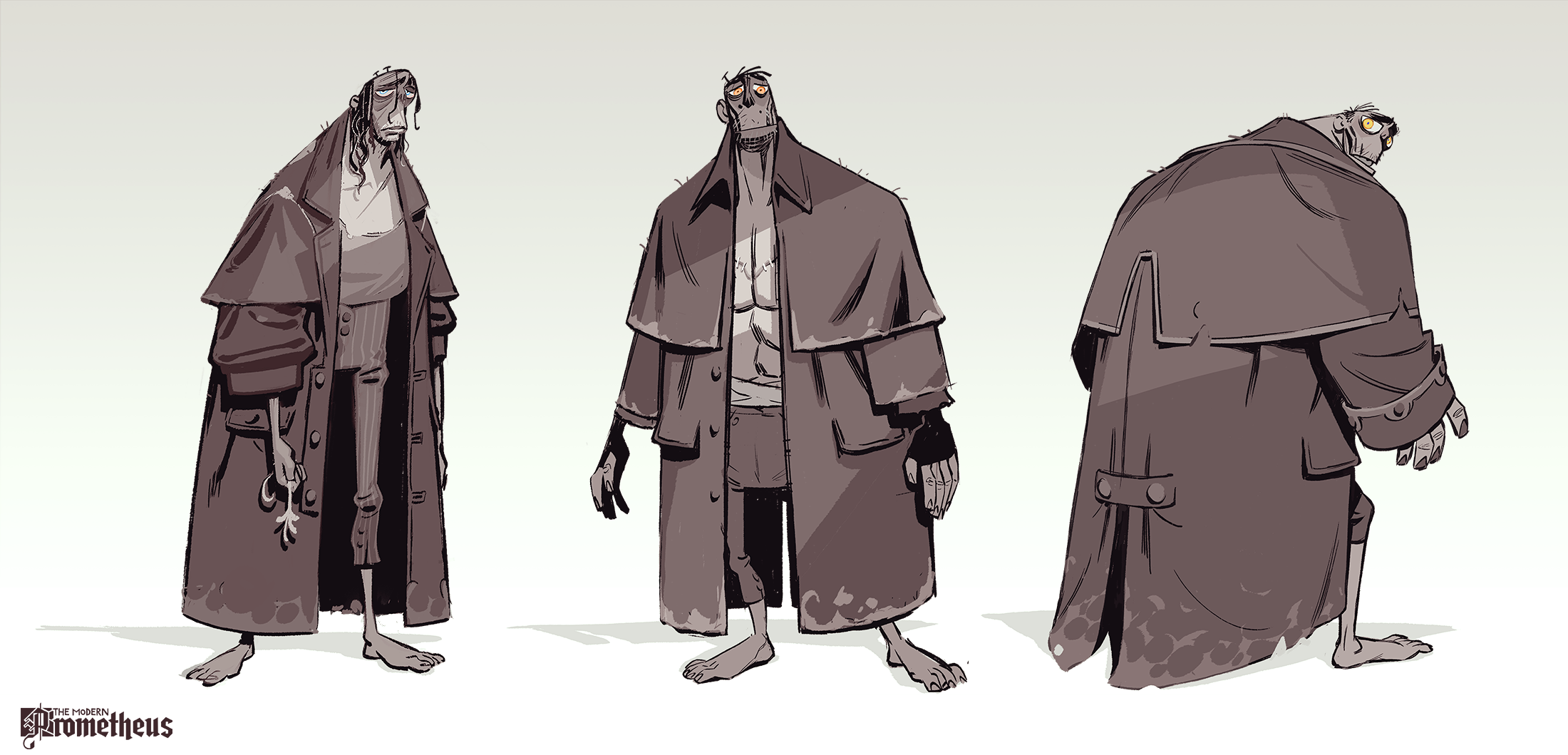 GOOGLE I / O 2018

"MAKE GOOD THINGS TOGETHER"
Nexus Animation

ROLE: Production Designer
Directed by FX Goby, "Make good things together" was overwhelmingly recieved after the presentation at the Google I/O conference in 2018.